Here is the ranking of the teams after the first day of the tournament. The teams are only halfway through the selective fights, and everything can still happen!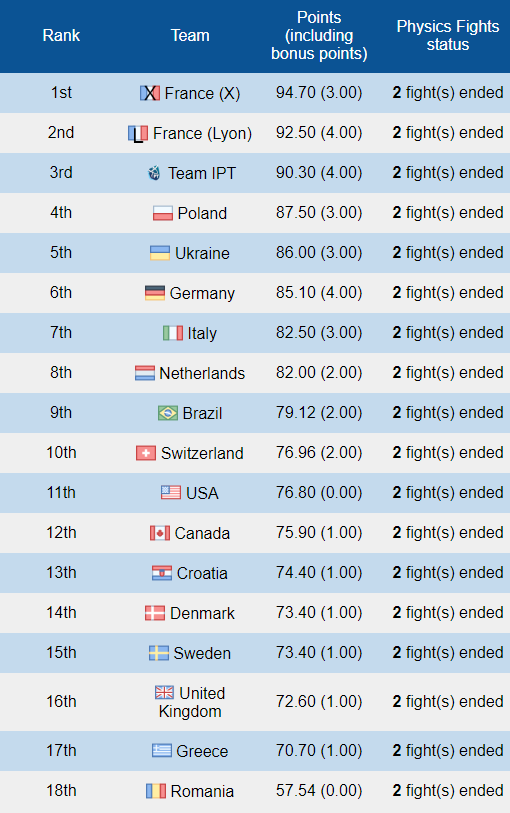 We wish good luck to the participants for the two fights happening today.

Tonight, we will know the teams making it to the semifinals!
Social networks:
Results after the first day of fights