Welcome to École polytechnique in Paris, home to one of the most prestigious institutes for science and technology education in France. We are proud to host the 15th International Physicists' Tournament and excited for you to experience our tradition of excellence and innovation. Join the adventure in this exciting tournament and experience fully the French spirit!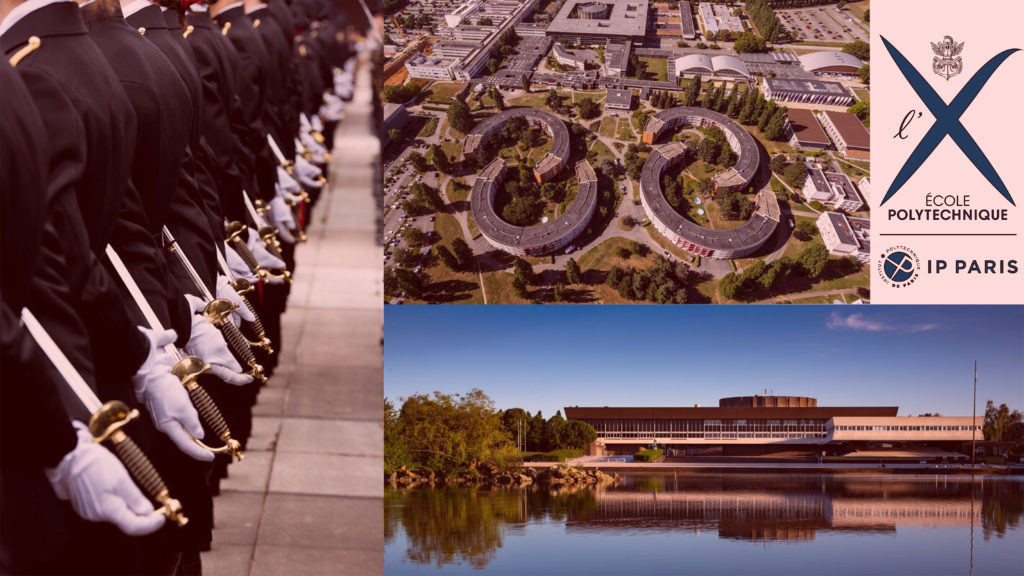 Campus Site
Ecole polytechnique is situated in the western suburbs of Paris, providing easy access to the city center and the wider Île-de-France region. The closest airport to the campus is Orly Airport, making it easily accessible for international visitors. The campus is within walking distance of the Lozère RER B station (express train), which offers direct access to Paris' city center, as well as the Massy-Palaiseau station, with its main train connections. The campus is also well-connected by several bus lines and is easily accessible by car. The location of the campus is ideal for exploring the picturesque Île-de-France region, including the famous Palace of Versailles and many other cultural and historic sites.
First arrival
There will be visits to see the Parisian region during the week. The corresponding transport fees are included in the registration fee. However, the transport tickets on the first day are not included.
We highly recommend air passengers to choose Charles de Gaulle Airport as their arrival destination, as we will offer assistance services that will guide passengers to the residence areas right from the airport.
The following table lists the different ways to enter Paris and the direction toward the event site:
Point of arrival
direction
link to google
map directions
Charles De Gaulle (Airport)
Assistance will be available to receive and guide arrivals to the residence area.
RER B (express train)
from Aéroport CDG 1 (Terminal 3) to Massy Palaiseau
Walking
from Massy palaiseau to ECLA Residence
link
Orly (airport)
OrlyVal (Bus) (it's recommended to check the price)
from Orly 1-2-3 to Antony
RER B (express train)
from Antony to Massy Palaiseau
Walking
from Massy palaiseau to ECLA Residence
link
Orly (airport)
OrlyVal (Bus) (it's recommended to check the price)
from Orly 1-2-3 to Antony
RER B (express train)
from Antony to Massy Palaiseau
Walking
from Massy palaiseau to ECLA Residence
link
Gare de Lyon (station)
RER A (express train)
from Paris Gare de Layon to Chatelet Les Halles
RER B (express train)
from Chatelet Les Halles to Massy Palaiseau
Walking
from Massy palaiseau to ECLA Residence
link
Gare du Nord (station)
RER B (express train)
from Gare du Nord to Massy Palaiseau
Walking
from Massy palaiseau to ECLA Residence
link
Gare de l'Est (station)
M4 (Metro/Underground)
from Gare de l'Est to Gare du Nord
RER B (express train)
from Gare du Nord to Massy Palaiseau
Walking
from Massy palaiseau to ECLA Residence
link
École polytechnique




Location of the Fights




École Polytechnique, Route de Saclay, 91120 Palaiseau

ECLA




Housing




16 Avenue Emile Baudot, 91120 Palaiseau

Paris-Charles-de-Gaulle Airport


Aéroport Charles-de-Gaulle, Roissy-en-France, France

Paris-Orly Airport


Aéroport de Paris-Orly, Orly, France

Eiffel Tower


Tour Eiffel, Avenue Anatole France, Paris, France

Notre-Dame de Paris


Notre-Dame de Paris, Parvis Notre Dame - Place Jean-Paul II, Paris, France

Louvre Museum


Louvre Museum, Paris, France

Montmartre


Montmartre, Paris, France

Arc de triomphe


Arc de Triomphe, Place Charles de Gaulle, Paris, France

Palace of Versailles


Château de Versailles, Versailles, France
The table above is listing 10 out of 11 markers (sorted by ID ascending)