After an intensive second day of Physics Fights, the teams are now resting, visiting Paris. Here is the leaderboard after the four selective Fights: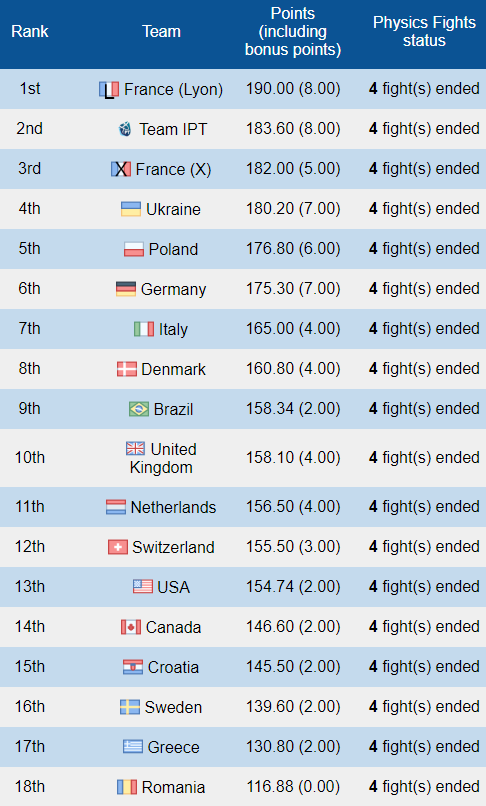 The detailed results are available on our dedicated website.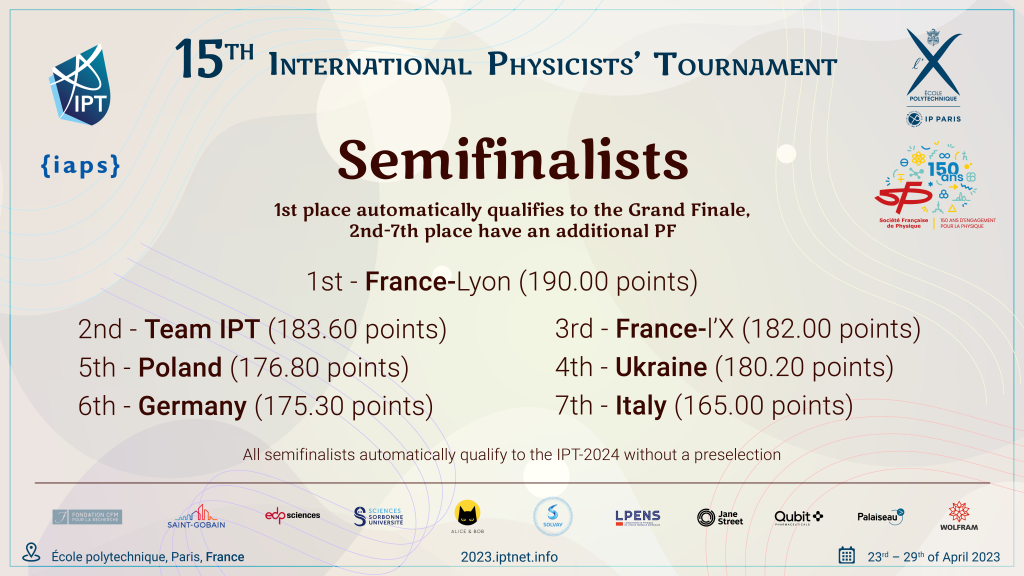 Following the IPT rules:
The French team from France (Université de Lyon – UCBL – ENS de Lyon) is automatically qualified for the Grande Finale
The first semifinal will see the teams from Germany, Poland and Team IPT compete.
The second semifinal will see the teams from France (Ecole polytechnique), Italy and Ukraine compete.
The semifinals will happen tomorrow morning at 9:00 GMT+2 (Paris Time) and the Grand Finale will happen on Friday morning at 8:30 GMT+2 (Paris Time) (see the schedule). Note that the Finale will be live streamed on our YouTube channel.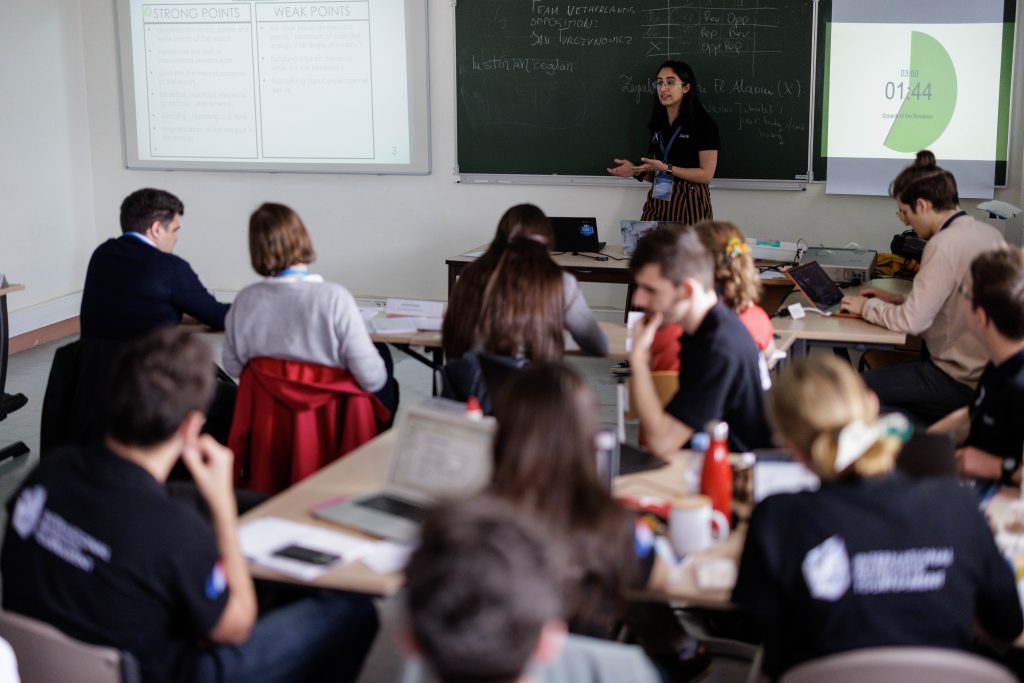 Results of the selective Physics Fights